Foot on the monitor, guitar in hand, centre stage; everyone's eyes are on you.

The drums build up, the singing stops, and it's your turn to shine - to show the world what you can do.
You burst into an epic shred run all the way up the neck, ending with a screeching bend. Note after note flows from your fingers, sending the audience into frenzy.
You don't know how you do it. Your fingers just fly across the fretboard by themselves, unleashing a relentless torrent of amazing shred guitar licks, all put together into a solo of epic proportion.
The crowd goes wild, pouring their admiration onto you and cheering your name. You're a guitar hero...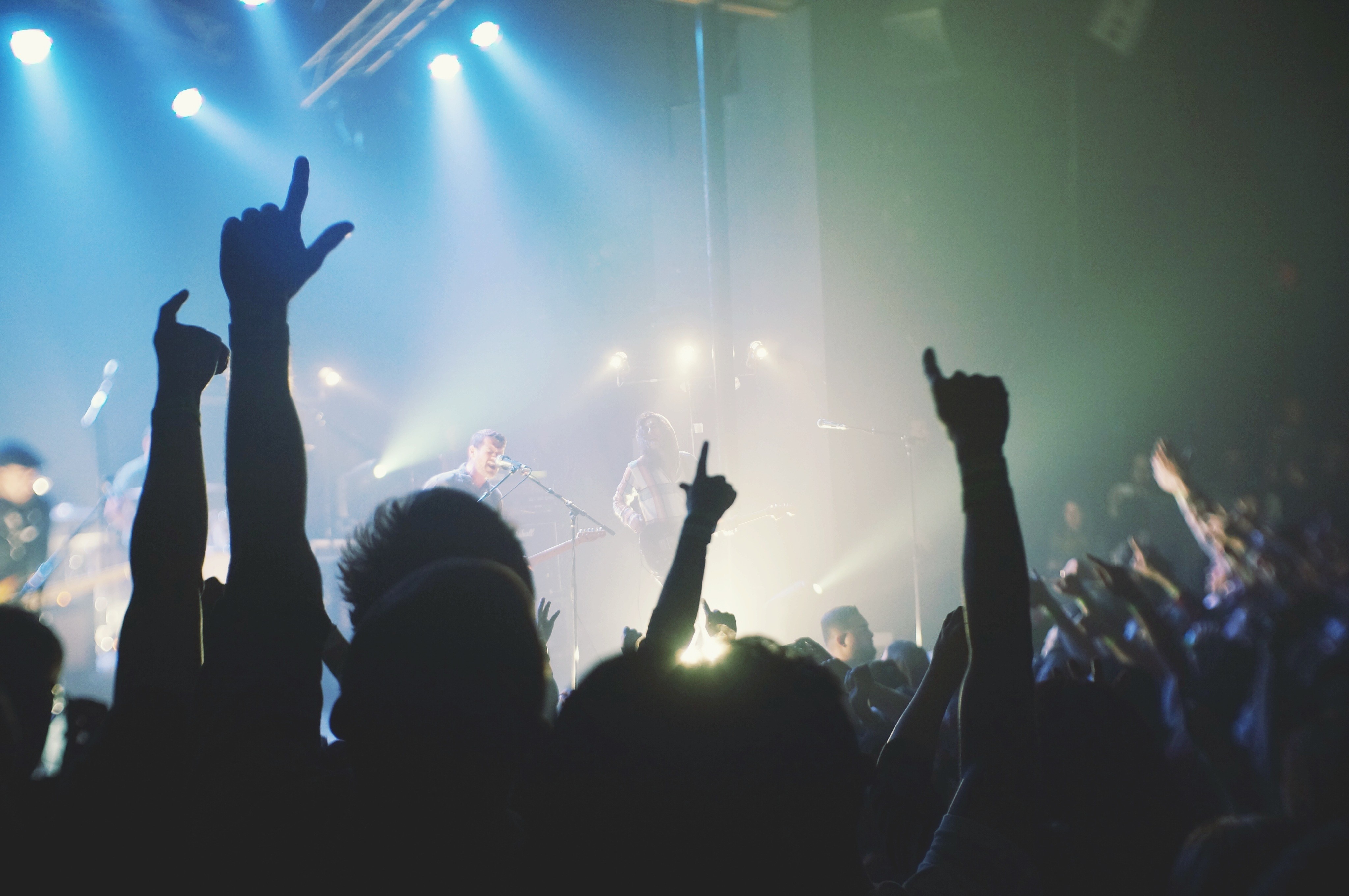 This is the dream.
For many guitar players it stays a dream. For every player who learns how to shred, ten more get stuck in an endless struggle - and if you're in the latter group, I can help.
I know what it's like to want to be a shred guitar player, but struggle for years and get nowhere.
I spent five long years trying to play fast on guitar, attempting to improvise all these amazing solos just like my heroes did. After years and years of struggle, and countless hours of trial-and-error, I was almost ready to throw in the towel.
If you're reading this, I'm sure you can relate.
And then, right before I was about to quit, I finally stumbled upon a new method.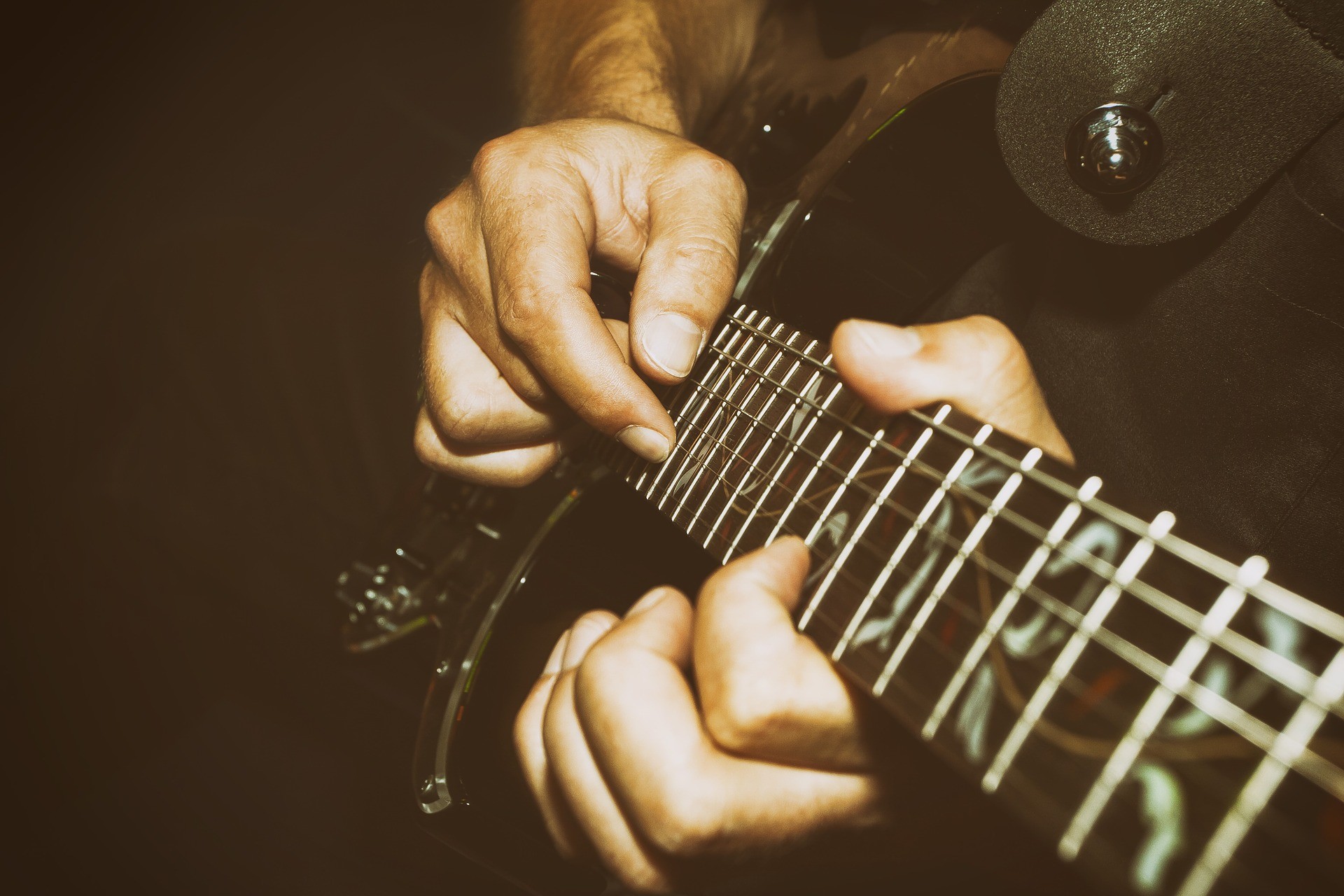 Surely, it couldn't be that simple. Surely not. It couldn't be, could it?
Or could it...
I gave it a shot. What did I have to lose?
After just a few days of trying my new strategies, I could already feel a difference. After seven days I was getting excited.
Within a few weeks I was playing twice as fast as before. I couldn't believe it.
In fact, over the next month I got more progress than I had in the past year.
People started to notice. "Woah, what's that you're playing?"
"I haven't seen you do that before!"
"Where did that come from?! You've gotta teach me!"
I became obsessed. I expanded on this new method - trying things out, failing, failing and failing again until I succeeded.
I created the ultimate method not just for learning to play fast, but for learning to improvise at hyper speed.
My skills exploded almost over night. I was playing things I could only dream about a few weeks before. Better yet, these skills would flow effortlessly from my fingers every time I ad-libbed a solo.
It wasn't a struggle to improvise shred guitar solos anymore - it was a pleasure. It was easy!
I would record myself improvising solos, and when I listened back I couldn't believe it was me. It sounded too good to be a talent-less hack like me, right?
Wrong.

It didn't take god-given talent or natural ability at all. All along, all I had needed was a different method. Different licks, different ways of practising, and different systems to put it all together.
I wasn't practising anymore than I did before - in fact, I was often practising less. But because the methods I was using were so different to what everyone else was doing (and still are doing), I could get incredible results.
Before I practised for HOURS and got nowhere (I'm sure you know the feeling!), but now I practised less and got more results! That's the power of effective methods.
This is a skill almost NO-ONE teaches, because of two reasons: 1) They can't do it and 2) They wouldn't know how to teach it anyway.
Improvising while playing really fast is an elusive, highly-sought-after skill. It requires a different approach to everything else you'll ever learn on guitar.
The notes go by so quickly that you can't think about every single one like you would in, say, blues. Instead, you need a unique training system that'll guarantee success.
I'll start off by showing you how easy playing fast can really be. This ironclad method can be used by ANYONE to drastically transform their shred guitar skills.
If you've struggled with playing fast before, these super-easy step-by-step methods will destroy any doubt you had about your guitar speed potential.
Then we'll learn about the "living sequence" - a sequence that moves, changes and evolves as you play it. This is the core of the course, and it's our path to gaining improvisational freedom.
This single sequence opens up a world of shred guitar.
You'll learn a full toolkit, broken down into nine simple stages, that you can use to improvise at high speed. You can use it to play any run that comes into your head, and you'll have complete control over how it sounds.
Wanna play epic solos and watch your fingers blaze all over the neck by themselves, while you sit and watch in awe? This is a first-class ticket to get you there.
There's also super-easy step-by-step system you can use to make improvising with the sequence effortless. Just fifteen minutes a day will quickly bring incredible results.
People will ask "wow! How did you do that?" and you'll say "oh, I just came up with it on the spot".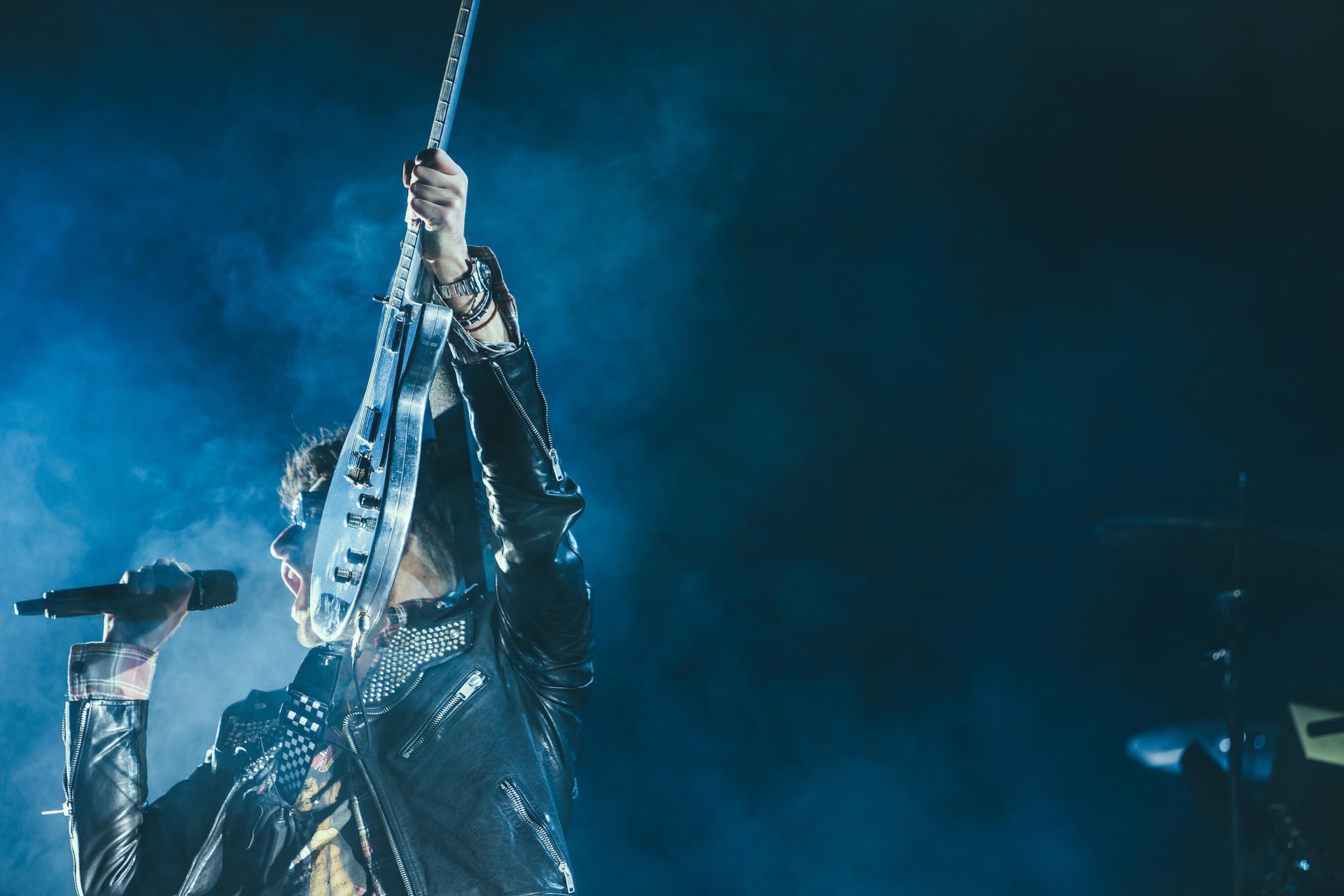 Best of all, it's designed from the ground up to be played fast. Simple methods and quick tricks mean you can get incredible results in a short period of time.
If you've ever struggled to play fast on guitar, this one-of-a-kind course is an ideal introduction to the world of shred.
I guarantee that if you buy this course and follow these methods to the letter, you'll get more progress in the next 3 weeks than you have in the past 3 months. I guarantee it.

If not, you can have every cent back; I don't want it unless you're succeeding.
Be honest with yourself - is this a skill you want? Is this what keeps you awake at night?
Are you willing to be committed, and follow the method exactly to see what it will do to your playing?
If you want MASSIVE PROGRESS, start using this method now. You won't regret it.
---
How to master high-speed improvisation once and for all using a deceptively simple method
Make jaws drop as you play faster than anyone around you
Get incredible results effortlessly and make practice addictive using unique strategies and tricks
Achieve your ultimate guitar goals and become the guitar player you've always wanted to be
Play anything and everything that comes into your head, and never run out of ideas - all using one simple system
Stand out from the crowd and gain an ability most guitar players only dream about
---
Are you ready?
---
Course Contents:
Complete strategy for movement efficiency for maximum speed potential
4-Step Practise Method for mastering playing fast - regardless of your level
9-Stage System for mastering shred guitar improvisation - from basic to advanced level
Video examples for every stage to ensure results
3 Epic, Professional Backing Tracks for honing your skills
15-Minutes-A-Day Improvisation Toolkit for mastering improvising with the high-speed sequences in the course
PLUS:
Completely FREE bonus course on creating practice mastery plans
What everyone does wrong when they create practice schedules, and how to do it right
How to focus your attention and build your motivation to get massive progress
PLUS:
30-Day Risk-Free Money-Back Guarantee (powered by Teachable). Not working for you? Get every cent back, no questions asked.